It was just another ordinary Tuesday evening in the downtown core of Canada's largest city but, a gathering of well over 800 eager heavy-metal fans would be attending a sold-out musical event at the historic Opera House, to see the Ukrainian heavy metal band JINJER headline this show.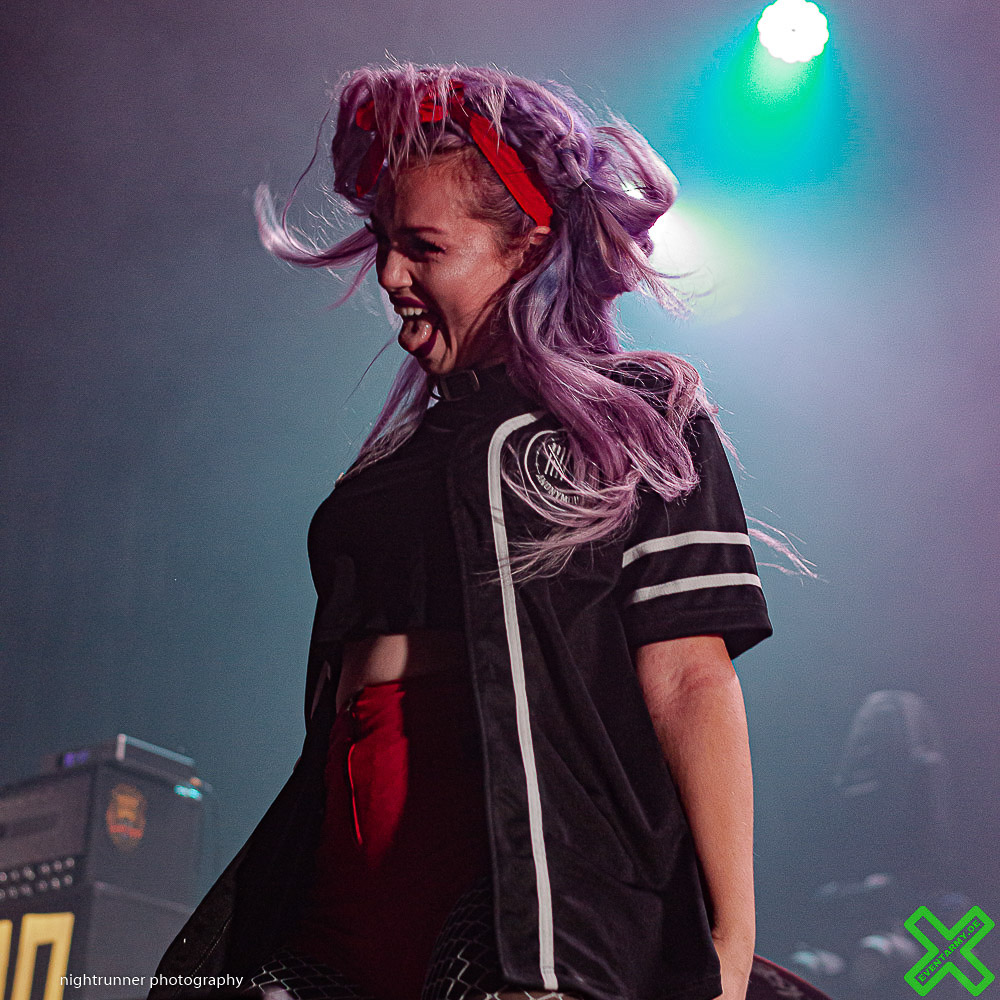 I've always been one to enjoy discovering new music from bands that I have never heard before, and this would be the case for the two opening bands that evening. To open the show, would be the Punk Rock Heavy Metal band, SUMO CYCO, which hail from the city of Hamilton, just west of Toronto.
SUMO CYCO, led by frontwoman Skye Sweetnam, quickly energized the crowd with her infectious energy. SUMO CYCO's seamless blending of heavy metal punk, infused with techno beats, had the crowd jumping.
Early in SUMO CYCO'S set, Skye took crowd interaction to a whole new level of engagement. She jumped offstage and climbed onto the barrier and, had a fan carry her over to one of the bars off to the side of the stage where she hopped onto the bar, took a shot and, continued to sing. Later during their set, she went into the center of the crowd on the floor and, had the fans all sit down with her, then she lept up with the crowd, which joined her in an impromptu mosh pit. Run With The Giants" and closing out with "Move Mountains." SUMO CYCO would perform nine songs in total over their 35-minute set. SUMO CYCO performed songs such as "The Ugly", "Undefeated" and, "Move Mountains".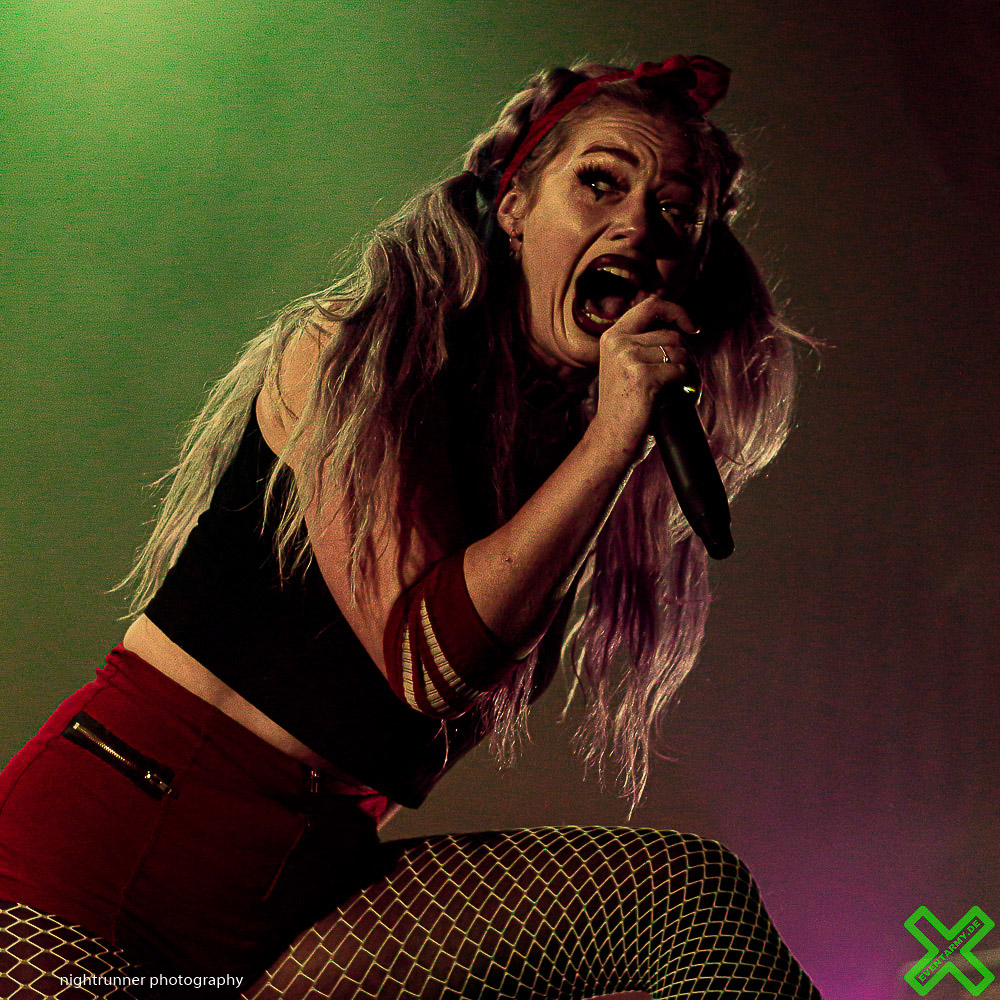 After all, was said and done, SUMO CYCO was a very entertaining and fun band to be entertained by. It was definitely a gratifying experience for all in attendance. Next up on the concert slate was, THE BROWNING, hailing from Kansas City, Missouri. These four hard-rocking gentlemen played a ten-song setlist, spanning nearly 45 minutes. Many of the songs were from their current album "Geist." THE BROWNING would perform many songs from "Geist" including, "Beyond Stone", "Carnage", and, closing out their set with "Geist."
THE BROWNING'S style of melodic death metal intertwined with an electronic track element was truly unique and original and, the excited crowd responded favorably.
THE BROWNINGS' lead singer Johnny's vocal style of guttural vocals and screams along with the strong guitar riffs combined with the heavy drum beats and strong bass lines conveyed the emotions and meaning behind their songs. It was not long into THE BROWNING'S set that, the crowd was cheering and, headbanging while some of the excited fans started to bodysurf.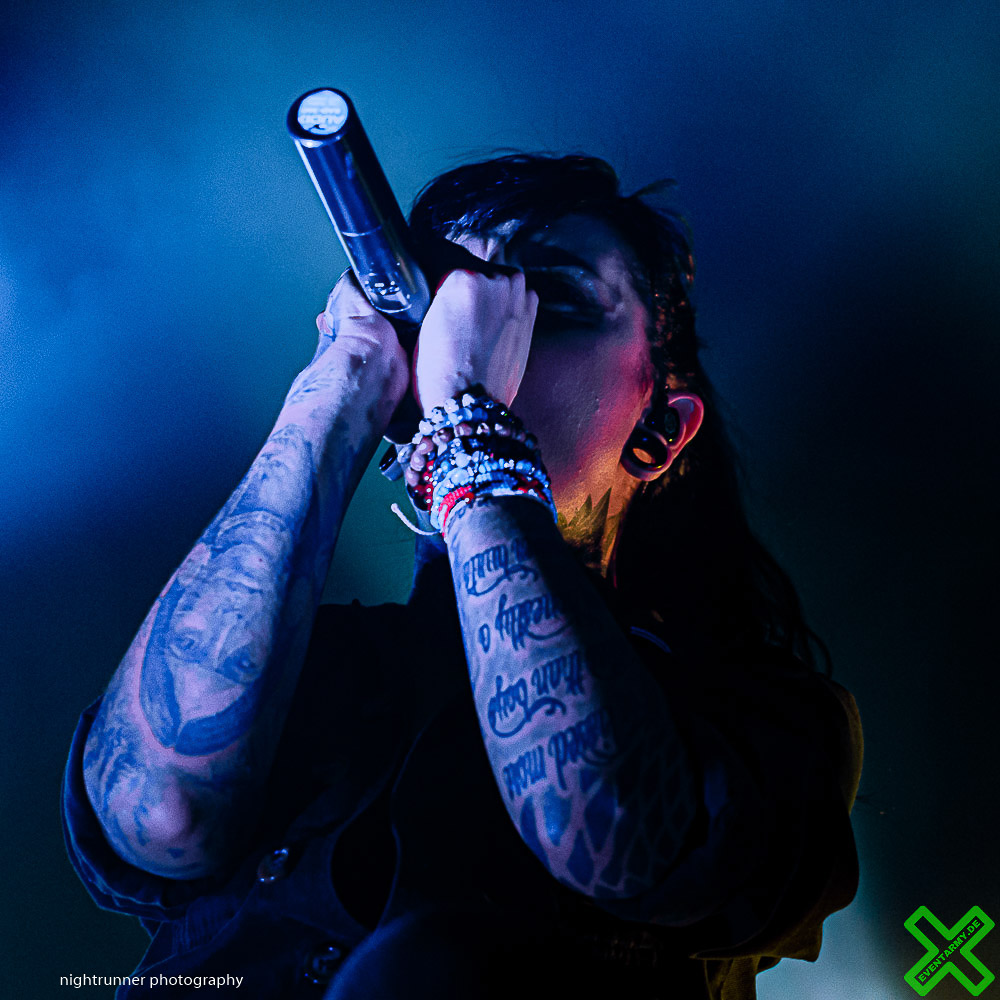 Last and, certainly not least were the headling band JINJER. This would be JINJER'S second time performing in Toronto, and the sold-out Opera House crowd was excited to see them perform. JINJER was currently on their latest North American tour to promote their forthcoming album "Macro" to be released on October 26th. Over their 75 minute set, JINJER took the crowd on a musical journey spanning their career in music like "Cloud Factory: and, "Captain Clock" plus, two incredible brand new songs, "Judgement (& Punishment)" and, "Retrospection" from their album "Macro."
JINJER, the five-member progressive metal group, based out of the UKRAINE, is known worldwide for its iconic bass runs, unique guitar riffs, heavy drum beats, and lead singer Tatiana's amazing vocal style, to say the least, are a delight to the senses.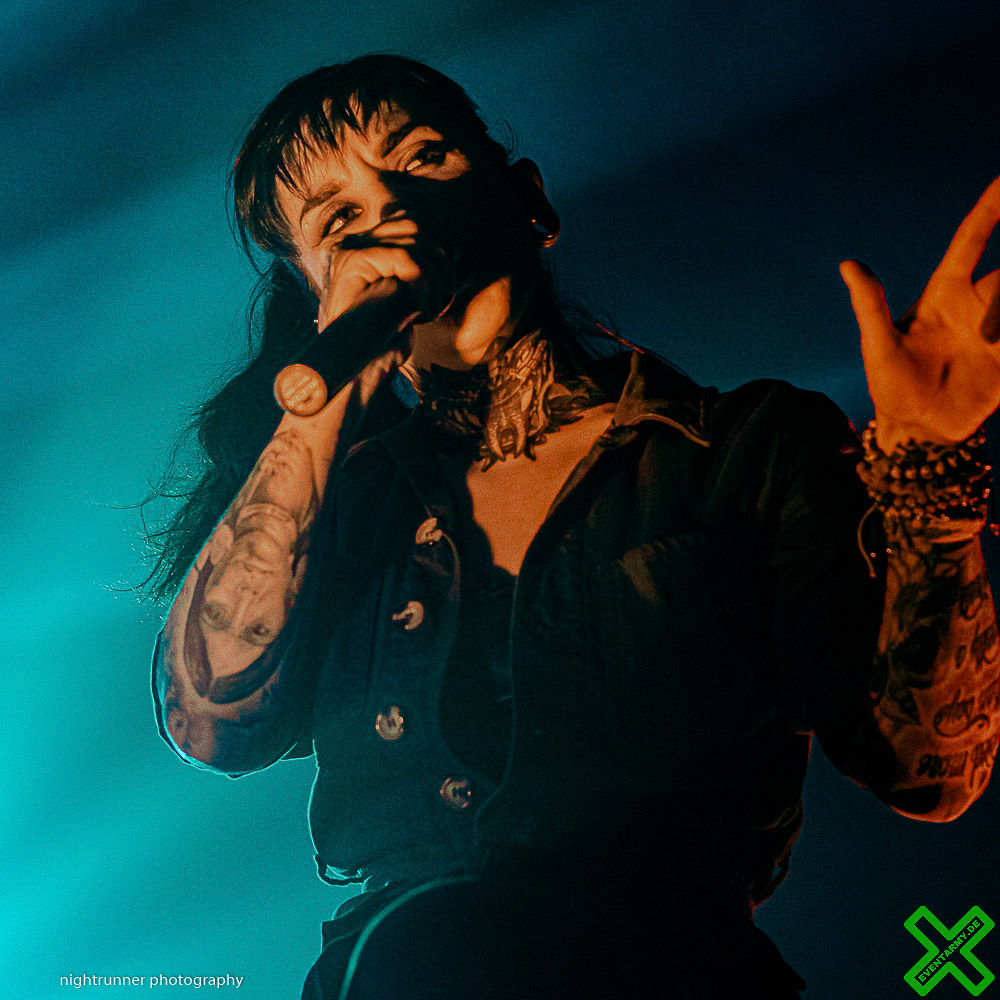 Seeing Jinjer live is quite the experience. Many like myself have seen their live and, in-studio youtube videos but, seeing JINJER in person is an unforgettable experience. All the cheering and crowd surfing fans seemed to think so.
Tatiana has an amazing command of her vocals. The seamless blending of her angelic vocals and guttural screams that one could say come from the netherworld can be simply put, out of this world. My ten-year-old grand-niece, Mia, has watched some of JINJER's online videos and is in complete awe of Tatiana's vocals. I hope she has the opportunity to see JINJER live one day.
All in all, it was another unforgettable concert experience for the capacity crowd and for myself. We all left The Opera House with some new music memories with hopes of more to come.
Full Gallery JINJER on Facebook.
Full Gallery THE BROWNINGS on Facebook.
Full Gallery SUMO CYCO on Facebook.
(Copyright by Aaron Stinson)