It was a hot and humid Sunday evening in Canada's largest city, Toronto.
A small crowd is waiting on the street in front of the historic music venue, Lee's Palace, located in Toronto's Annex district.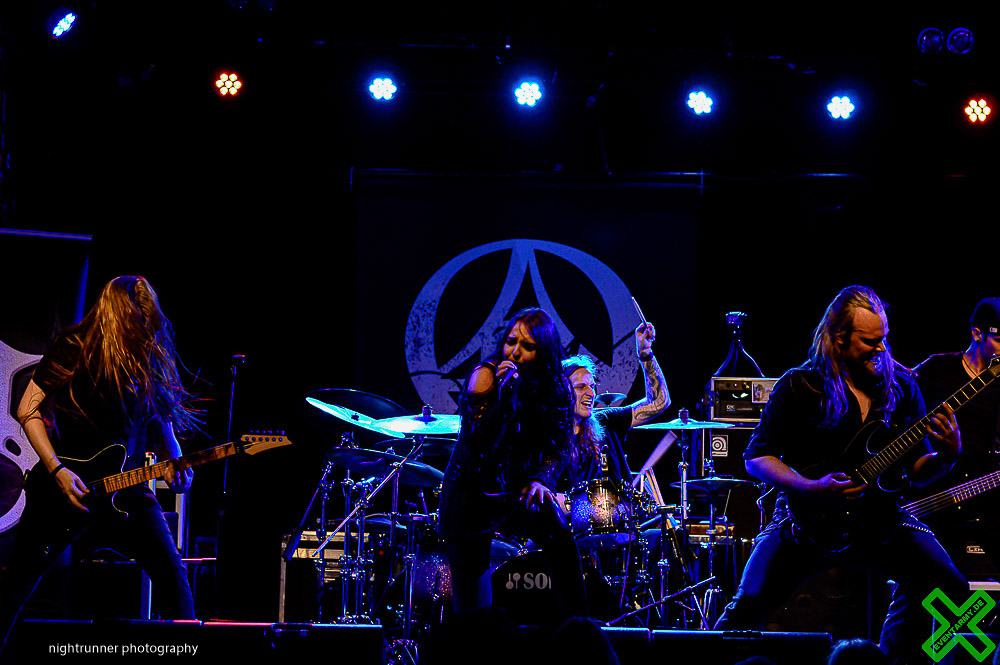 The crowd might have been small, but they were ready to bring down the house while rocking out to some heavy metal tunes. First up on the stage was SOLARUS, led by their energetic lead vocalist, Sarah Dee. Sarah bears a striking resemblance to ​EVANESCNENCE's​ frontwoman Amy Lee. SOLARUS performed an energetic set, including many songs from their two studio albums, 2017 titled "Reunion", and their incredible sophomore release "Darkest Days", released earlier this year. Included was their first single off their latest album "Limbo".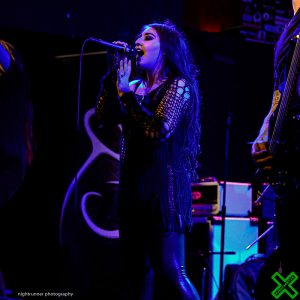 SOLARUS ​performed an energetic and, entertaining set. The crowd wasn't left disappointed. the five band members, Sara, Lucas, Mark, Nich, and their newest member Troy, have real chemistry when performing together, and they definitely have a lot of fun while doing this. A sort of infectious energy that transfers to the crow. After a short intermission, Toronto's own ​PLETHORA was set to hit the stage. the four-man crew of Dave, Tyler, Mike, and Gary performed a set of heavy metal songs, that had the crowd energized & engaged. Gary's vocal style is unique. He sings about the darker things in life. He belts out the tunes with his growls and screams, dealing with hate and anger. Letting it all out, and turning it into positive energy. Included in their set was their latest single "Can't Escape".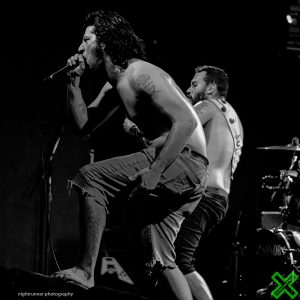 These four hard working guys, hope to record their first full length album in the not too distant future. Another brief intermission, and the headliner band, ​THE AGONIST, ​
was set to blow the lid off of Lee's Palace. ​THE AGONIST ​was hot off their new album launch show held the previous night in Montreal. THE AGONIST ​opened up their set with a brand-new track "In Vertigo"from their new album "Orphans". The five-member group consisting of Paco, Simon, Chris, Danny, and Vicky, played 12 songs setlist spanning their entire musical career. A mix of brand-new songs off their new album including the title track, "Orphans". Mixed in with some of their older fan favorites including "Gates of Horn and Ivory", and, "Thank You, Pain".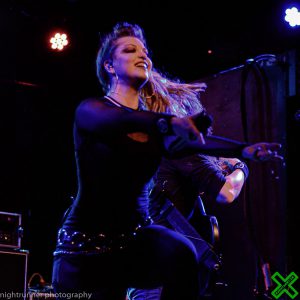 The harsh guitar riffs, pounding drums & bass, combined with Vicky's soaring siren vocals, combined with her growls that sounded like they originated from the depths of hell, all made for one incredible performance. During the last two songs, the mosh pit formed, allowing some of the enthusiastic fans to let loose and blow off some steam.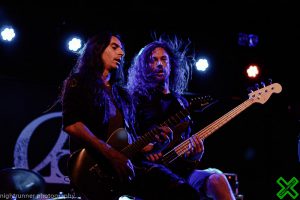 All three of these bands, SOLARUS, ​PLETHORA​ and, THE AGONIST ​​put on incredible performances. Each one of them brought a unique musical style to the stage. The fans attending left the show being well entertained, and satisfied. I know I was.
Full Gallery SOLARUS on Facebook.
Full Gallery PLETHORA on Facebook.
Full Gallery THE AGONIST on Facebook.
( Copyright by Aaron Stinson)