Almost 400 spectators filled the Collins hall this Saturday evening to see the dynamic Juno award-winning musical duo, WHITEHORSE kicks off their current eight-city Canadian tour here in Elliot Lake. WHITEHORSE hails from Toronto, Ontario, and is made up of the husband and wife duo of Luke Doucet and Melissa McClelland. The pair usually perform as a duo on stage, but for this short tour, they have included one of their friends for drums and percussion.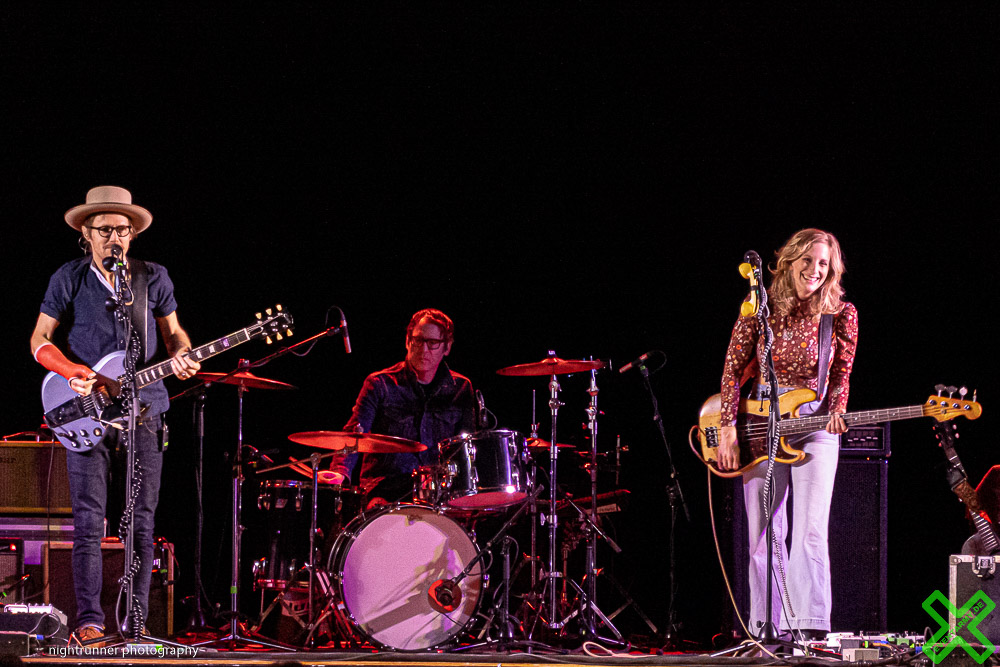 One word to describe WHITEHORSE'S musical style is unique. It could be described as an infusion of folk, rock, and blues. WHITEHORSE'S musical style is always evolving with the continued experimentation, and delving into different musical genres. WHITEHORSE would open up their set with "Killing Time Is Murder," and would follow with many more songs spanning their music catalog. For the first few songs, WHITEHORSE would play as a trio. The drummer then left the stage, and for the next few songs Luke and Melissa would perform as a duo, which included such tunes as "Tame', and a haunting rendition of Bruce Springsteen's "I'm On Fire."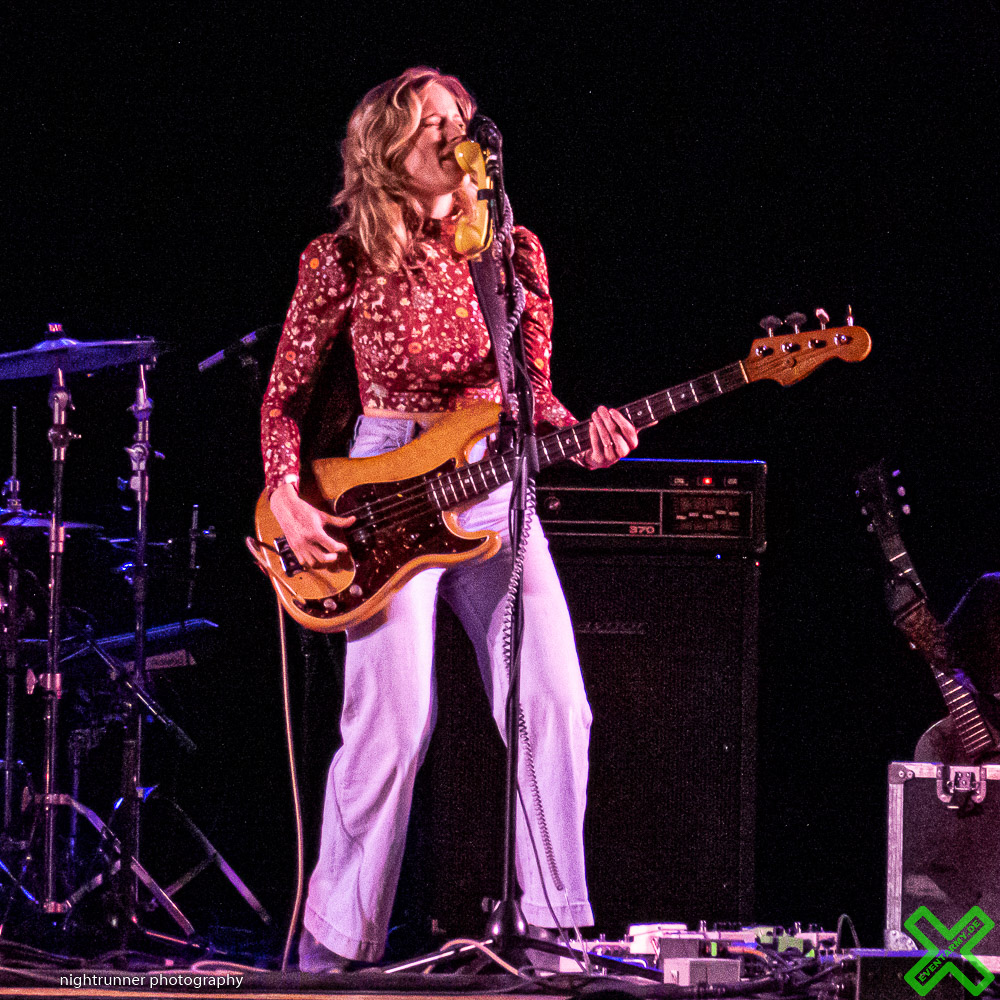 Near the end of WHITEHORSE'S set, they would perform "John The Revelator." from their current E.P. "The Northern South Vol 2."
Melissa and Luke performing together as WHITEHORSE is quite the experience, which is a delight to the auditory senses. The two perform many of their songs as a vocal duet which produces amazing vocal harmonies, which tended to convey the emotion behind each song, Melissa's strong vocals at times reached the point of almost sounding angelic, and combined with Luke's twangy guitar riffs made for a memorable concert experience.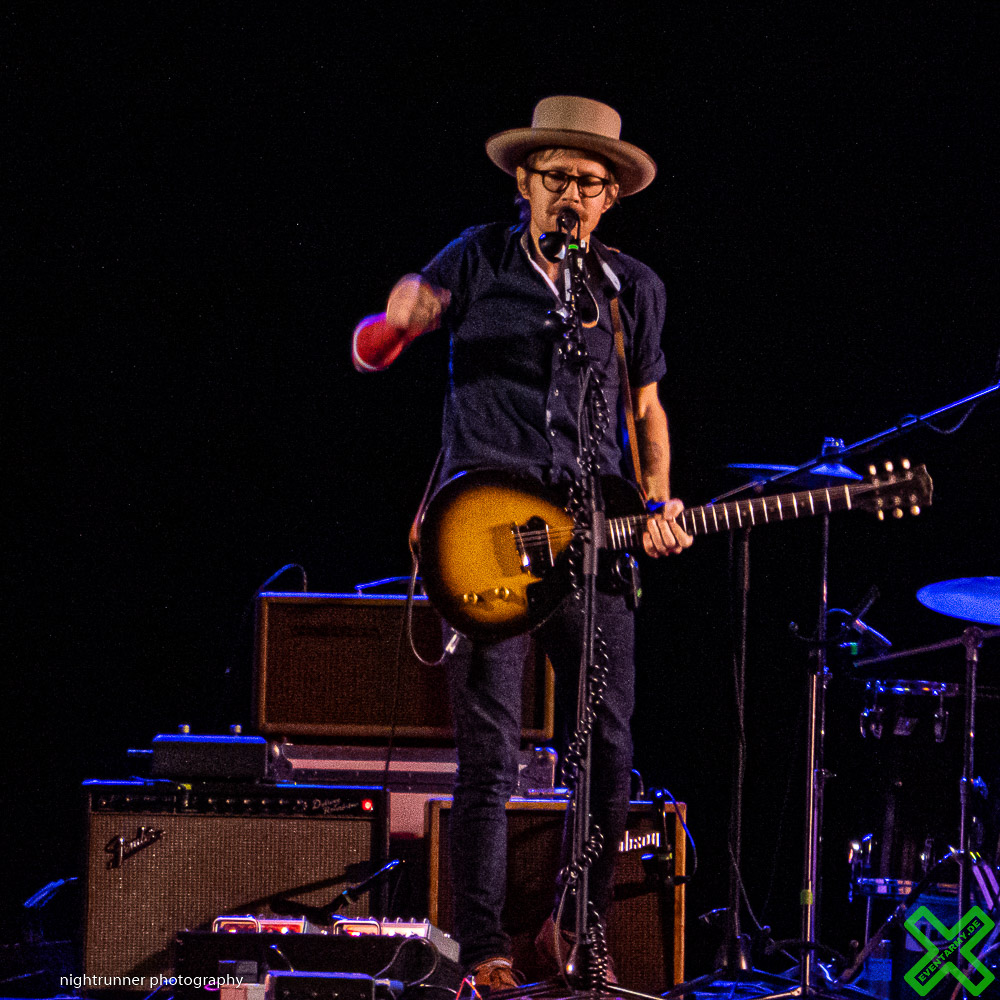 During the time between one of the songs, Luke paused to tell the audience arrived in Elliot Lake the previous evening after a nearly seven-hour drive from Toronto. They were hungry and stopped at one of the local restaurants, George's, for a bite to eat. Luke went on to tell everyone how delicious the cabbage rolls were, and they were the second-best that he's ever eaten next to his mother's.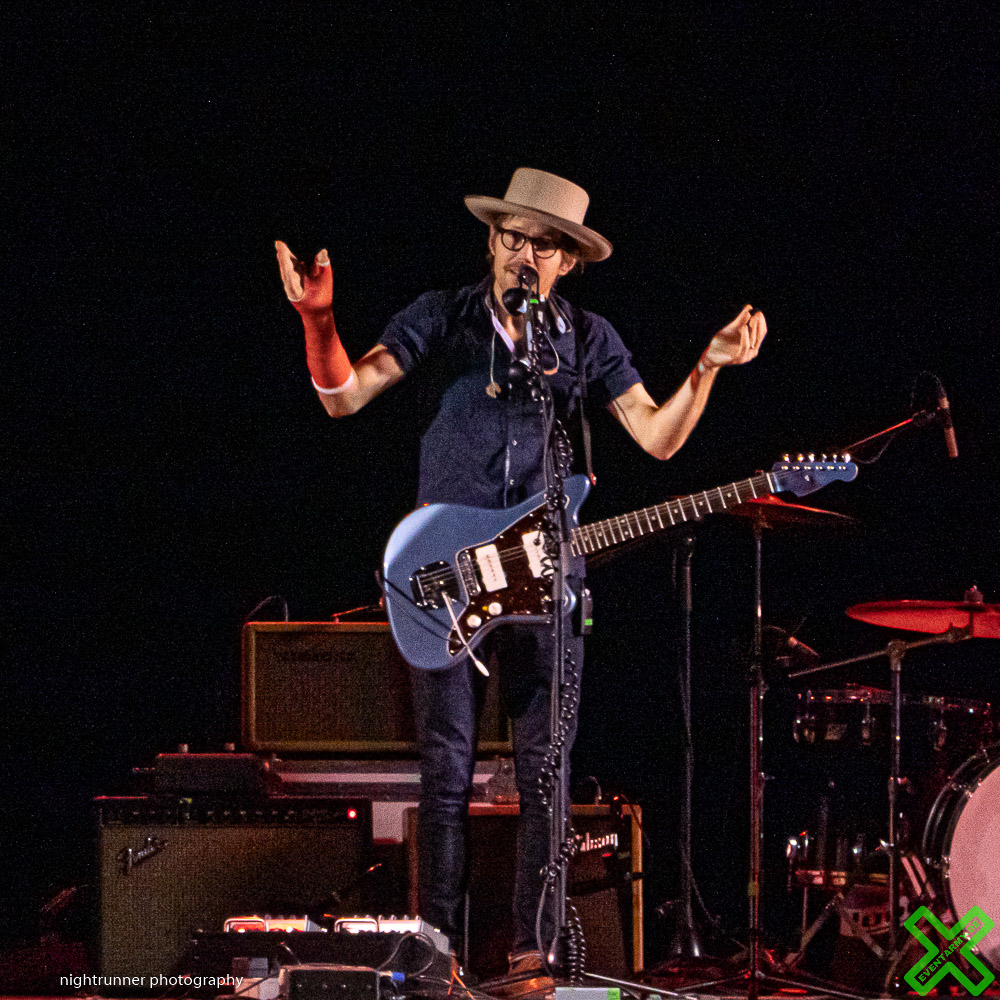 Throughout the show, Luke cold is seen performing with a cast on his right forearm. During an interlude between two songs, the duo went on to explain the reason behind the cast. Just a few days before the tour was to begin, and while riding his bicycle in Toronto, Luke has an unfortunate accident while cycling, which left him with bumps, bruises, and in a cast. The duo was worried that because of Luke's injuries the tour would have to be postponed, but fortunately, they went forward, and the injury did not seem to affect Luke's guitar playing abilities.WHITEHORSE'S encore was a stunning rendition of Neil Young's classic "Ohio."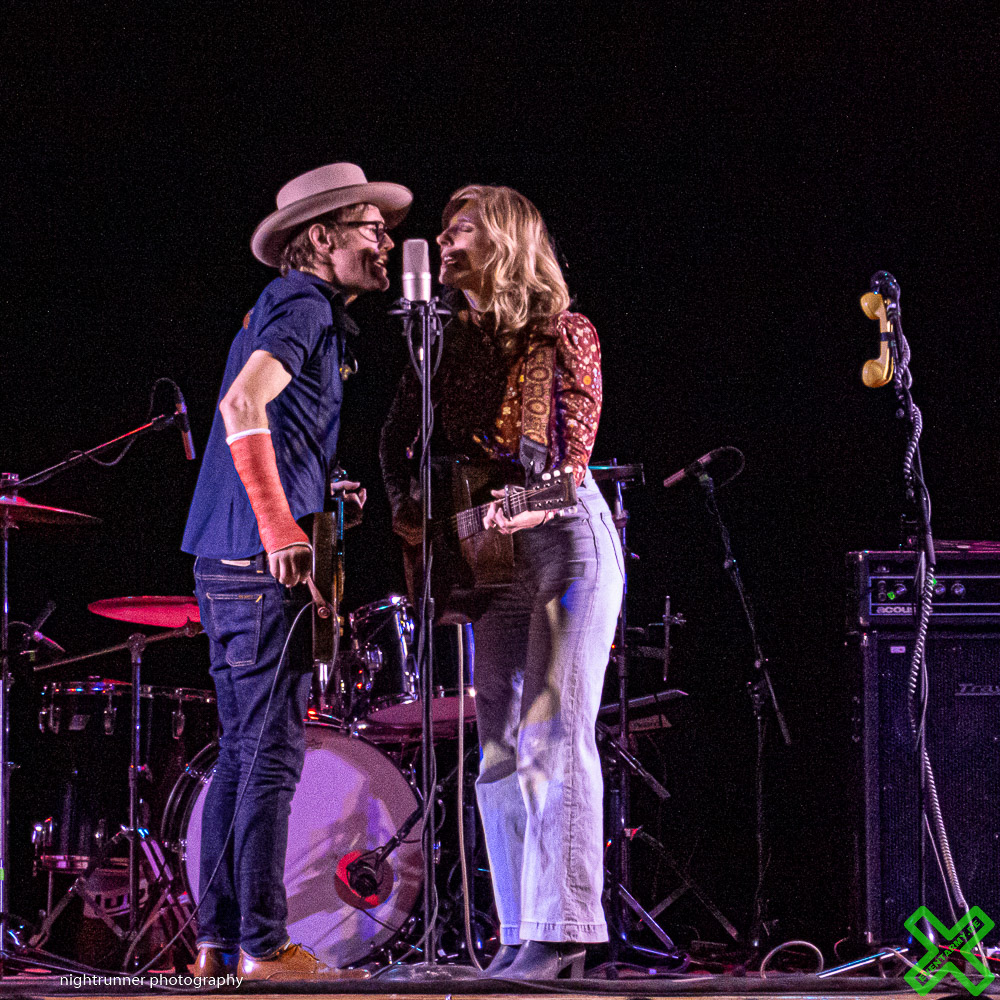 Prior to performing "Ohio," Luke told the audience the story of WHITEHORSE performing the song when they inducted Neil Young into the Canadian songwriters Hall of Fame at Massey Hall back in 2017.
WHITEHORSE performed 17 songs comprised of two sets, spanning nearly an hour and forty-five minutes, taking the audience on a musical journey spanning their extensive musical career. All in all, it was another great concert experience for yours truly, and all who attended this pleasurable event.
(Copyright by AaronStinson)